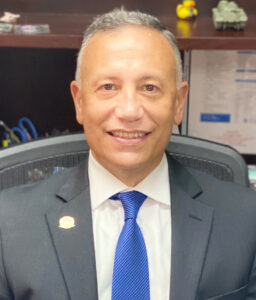 Mr. Sergio 'Serg' Dickerson COL (RET) USA is the new President and CEO of the American GI Forum National Veterans Outreach Program, Headquarters in San Antonio with offices San Antonio, Houston, Dallas, EL Paso, and Fort Worth. Sergio is a 26-year Army Veteran serving in leadership positions from Platoon to Brigade command and with multiple combat tours during his military service. Sergio served as Executive Vice President and Vice President of Client Services while assigned to the American GI Forum National Veterans Outreach Program before being bestowed the honor of serving as the new Company President and CEO.
Mr. Dickerson was selected and hired by the NVOP Board of Directors. He has been heavily involved in a leadership capacity within the organization since he was hired in 2015. Mr. Dickerson will be the leader and steward of the organization and will be responsible for promoting the vision of the organization and understands the role of growing and protecting the AGIF-NVOP and its subsidiary corporations.
The board of directors is confident that Mr. Dickerson will continue to serve our nation's veterans will continue promote the NVOP as a premier community-based veterans service organization, a legacy, started by Mr. Carlos Martinez past President and CEO, and of interim President/CEO Yolanda Suarez.
Juan Mireles, Board Chairman stated: "From the Board of directors, we congratulate Serge, and we wish him success and luck on his new role of leading and promoting the NVOP.
Mr. Dickerson is married to Ingrida and has 4 grown children, Leah, Mantas, Rachel, and Ryan.