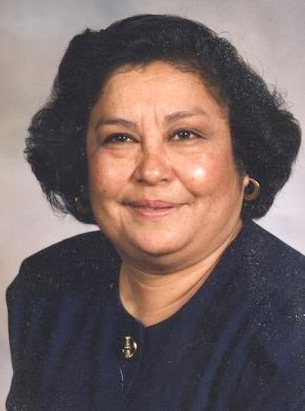 The American GI Forum lost a member and a dear friend, Guillerma (Ramirez) Morales who passed away on October 9, 2022. Guillerma was born February 8, 1944, in Fort Worth, TX. Guillerma was a past American GI Forum of Texas State Chairwoman and National Officer. She and her husband Tony dedicated a great part of her adult life helping and addressing the needs of others.
She is survived by her husband, Antonio Gil Morales, AGIF past National Commander; her son, Antonio F. Morales, and his wife, Ana Sanchez-Morales; Rachel Johnson, sister; Robert Ramirez, brother; Thomas Jeffery Johnson, nephew; Ana Maria Diaz, niece; numerous cousins, nieces, and nephews; and Diego, her beloved Jack Russell Terrier.
Guillerma grew up in the Diamond Hill area of Fort Worth. A graduate of Tremble Tech High School, she attended the University of Texas at Arlington. She also earned dual master's degrees from Texas Woman's University and North Texas University. Guillerma held a lifelong career as a teacher and an administrator in the Fort Worth Independent School District. She retired in 2002, but she continued to work as a substitute administer and hearing officer for the FWISD administration for years thereafter.
On behalf of the AGIF across the country we shared our condolences and those of our members with her husband, Past National Commander Tony Morales, her son Tony Jr., and to her entire family, we humbly offered our prayers and sympathies knowing that she rests in the Everlasting Peace of Christ Almighty.