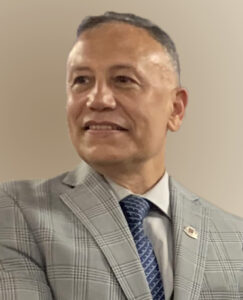 American GI Forum of Texas Inc. Report: (SAN ANTONIO, Texas) – Sergio "Serg" Dickerson, COL (RET} USA, NVOP President/Chief Executive Officer: Veterans Day is November 11, 2022; you are invited to be part of a greatly impactful and meaningful event: the American GI Forum-National Veterans Outreach Program, Inc. Annual Veterans Day Golf Tournament. We are celebrating our 50th Anniversary and this event benefits one of the most deeply rooted and hardest working Veteran Service Organization in the State of Texas.
Our only fundraiser, this tournament will be held at Golf Club of Texas in San Antonio, Texas where Hill Country charm meets Country Club elegance! Golf Club of Texas is the perfect place to host our Annual Veterans Day Golf Tournament providing challenging fairways, atmosphere of relaxation and plenty of camaraderie.
I encourage you to visit our website (www.agif-nvop.org) or Facebook page (National Veterans Outreach Program} to get a better picture of the good we do every day! The American GI Forum-National Veterans Outreach Program, Inc. (NVOP}, founded in 1972, is a Veteran Service 501-C-3 (charitable} non-profit organization that provides transitional services to Veterans and their families with employment, job training, housing and wellness services including mental health.
Enclosed, please find a sponsorship guide providing ample opportunities for your corporate brand to be shared amongst attendees. Please, will you consider joining us? Call or email Robert Flores @ (210} 223-4088 or [email protected]
If you prefer to do it all online: enroll, register or donate at www.nvopveteransdayclassic.org our tax-deductible contribution will allow us to continue to provide assistance and relief to our Veterans and their families!
Hope to see you on the greens!