"Honoring a National Hero's Legacy", Justice for my People!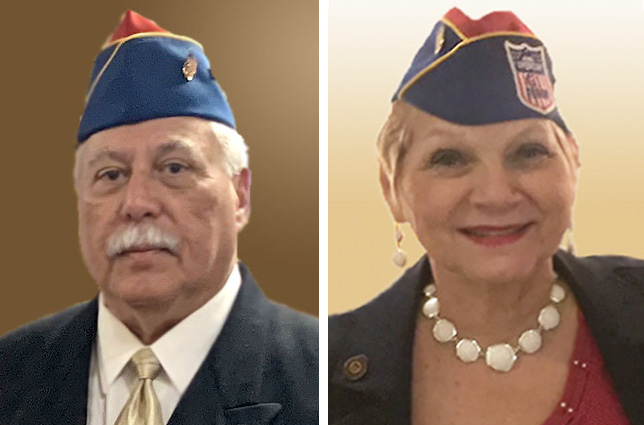 American GI Forum of the U.S. – (AUSTIN, Texas) The 2022 National Conference was held at the Embassy Suites in Colorado Springs, Monday thru Wednesday, July 24-27, 2022. The Conference attendance had enough States present to have a quorum declared. Honoring a National Hero's Legacy", Justice for my People! Uniting to meet the challenges of the future and honoring all who served was the theme carried out throughout the Conference.
Official Business Sessions began on the second day. Convention rules, credentials, and committee appointments made, read, rules and credentials were read and presented after a quorum was established.
The 3-day event began with Meetings i.e., NVOP and HEF s well as opening of Exhibits and Workshops. The Youth Education and Leadership Luncheon was Key noted by State Senator Nic Hinrichsen and Master of Ceremonies was Rudy Trevino, Anchor and Journalist at KIII-TV, Corpus Christi, Texas. After the Luncheon Workshops by AARP, Commanders and Chairwoman's report followed by the constitutional committee presentation.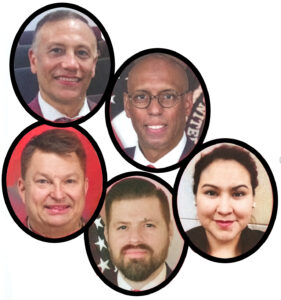 Tuesday was highlighted with a VA Roundtable Discussion featuring Sergio Dickerson, President/CEO AGIF-NVOP, Honorable Donald M. Remy, Deputy Secretary of Veterans Affairs, Pete Jeffries, National Director for AARP's Veterans and Families Initiative, Jose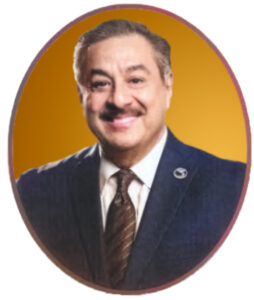 R. Ramos Vice President Wounded Warrior Project Government and Community Relations, and Michelle Aguirre, GM Assistant Manager, DEI External Partners Global Diversity and ERG. The Roundtable was moderated by Rudy Trevino who was part of all the events and did an outstanding job with all events.
The Roundtable was followed by the Women's Leadership Luncheon, Celebrating the Legacy of Dr. Hector P. Garcia and featuring  Mariachi Lobos. Keynote Speaker was Major Nicole Torres, Chief Training for Admissions Directorate, U.S, Air Force Academy, Colorado. Presentation by Chairwoman Patsy Vazquez Contes recognizing Gold Star and Blue Star Mothers with flag presentations. After the luncheon, business session reconvened and Breakouts, Workshops, and 2nd readings of Rules and Credentials were followed by VA Workshops.
The Commander's Banquet was preceded with a reception with Mariachi Lobos. Presentation and retiring of colors by Doherty Navy JROTC, Greg Thomas Ret. Caption, The Dinner with Rudy Trevino as Master of Ceremonies led the program featuring Loginos Gonzalez, Jr., Board of County Commissioners, District 4 as Keynote Speaker and featuring a Video presentation by Colorado Governor Jared Polis who was unable to be present. Music and dance followed the dinner and program. Several Awards were presented by National Commander Luis Vazquez Contes.

Wednesday, general Assembly included Final Treasurer's Report, Final readings of resolutions, constitution amendments, Approval of Constitution and Bids for the 2023 National Conference and Midyear Conference.
The Youth Leadership Luncheon Highlighting original essays by Youth participants. An laptop was awarded to the best three essays by National Chairwoman Patsy M. Vazquez Contes, Dr. Sonia Esquivel, and Youth Chair Marina Duran-Vega. Mr. Rudy Trevino, also awarded $100.00 each to all other participants.
The afternoon session included the Election of Officers preceded with the final credential report, Nomination and Election rules followed by Elections conducted by Nominations Chair and AGIF Texas CEO Gil Rodriguez. The following members were elected to lead the AGIF National for 2022-23
National Commander, Luis Vazquez Contes, Colorado
Vice Commander, Frank Archuleta, Texas
Secretary, Greg Nichols, California
treasurer, Ernesto Montoya, Colorado
Sargent-at-arms, Fernando Rodriguez, Wisconsin
Past National Commander, Larry Romo, Texas
National Chairwoman, Leona Flores, Michigan
Vice Chairwoman, Angela Lopez, Colorado
Secretary, Laura Flores, Colorado
Treasurer, Ruth Sanchez, Colorado
Past Chairwoman, Patsy Vazquez Contes, Colorado
The Youth Reported that Angel Lopez had been elected National Youth Chair. All officers were sworn-in by Past National Commander David Rodriguez.
Bids were opened for the 2023 Mid-year and National Conference resulting in the 2023 National Mid-year will be in Michigan and the 2023 National Conference will convene in Kansas. Both sites were betted and found qualified.
After Good and Welfare, Announcement and Ending Prayer the Conference was adjourned.
The Founder's Farewell Reception with Dancing to the music of DJ Rambo and Karoke concluded the 3-day event.
Congratulations to Patsy Vazquez Contes for a very successful Conference. We also thank the past officers for their service and wish the new officers the best for a successful venture in their new or renewed roles.